Learning & Development Skills
I have been using applied theatre skills in L&D for both public and private sectors since 1998. I work as a coach, facilitator, role player and designer of business simulations, borrowing skills and techniques from the rehearsal room and applying them to the practise of other professions, not only for senior leaders and managers, but a vast range of occupations, as diverse as rail workers, medical experts, mechanics and retail staff.
My particular strengths lie in audience engagement and communication skills. I run masterclasses on body language, personality styles and presentation skills among other areas of capability development all around the world.
I am a trained NLP practitioner. In February 2014 I received a Diploma in Body Language from the NLP Centre of Excellence and became a member of the International Association of Neuro Linguistic Programming and Coaching.  In August 2016 I completed training on the Inclusion, diversity, power and practice programme with the NHS Leadership Academy.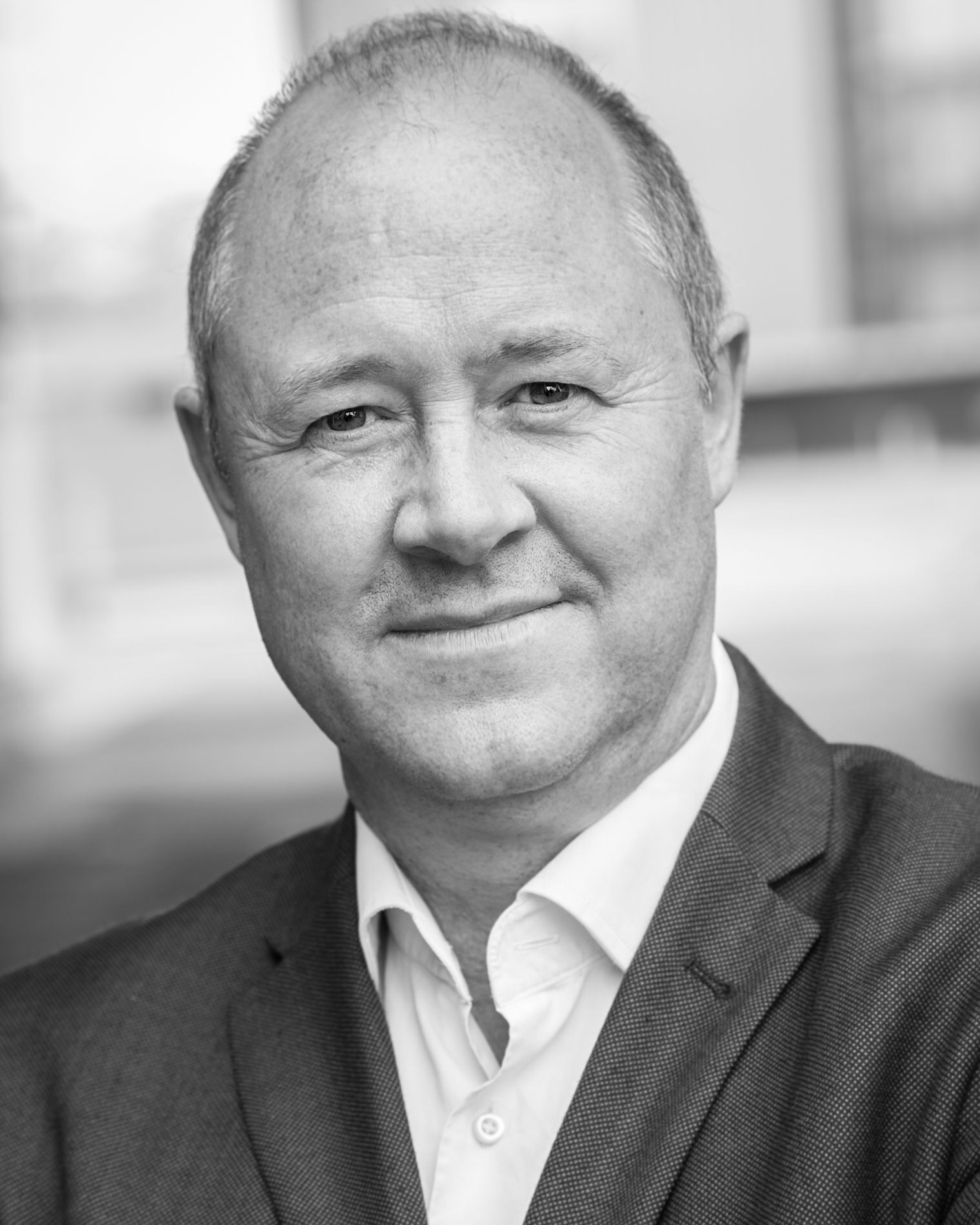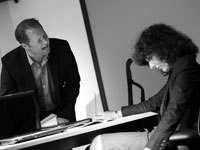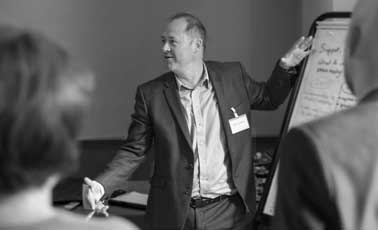 Change Management
An example of work in this area is the Moving History programme I helped devise for Leading Roles: a simulation which explores the necessary planning and some of the difficult conversations involved in implementing a change programme within the Higher Education context, later adapted to a commercial context as Face To Face Training.
Examining tools for guiding the planning and implementation of change, such as Kubler Ross' 'Change Curve'
Identifying capability and exploring models of organisational culture
Developing influencing and negotiation skills; opportunities to practise handling sensitive situations
Examining narrative skills for leadership
Coaching Skills
I have worked as a coach since 2002, initially in the area of presentation skills and personal impact training, latterly also as a business coach for managers and leaders of teams. I prefer to work face to face but have conducted numerous coaching sessions virtually and as part of L&D programmes delivered by Tardis Medical in particular. Tardis works exclusively in the area of Medical Affairs within the Pharmaceutical Industry.
I am a qualified NLP practitioner and a member of the International Association of Neuro Linguistic Programming and Coaching.
Giving Feedback
Making good use of feedback is a vital skill in management and leadership. It's something that roleplayers absolutely need to be adept at. There are many acronym models we get familiar with (BOOST, BEST, PACES, SAID, SAINT, SETGO… the list goes on…) Here are some of the tips I've picked up along the way, which includes my favourite, the AID model.
Prepare: Your own resources to get the most out of the meeting
Set the scene. Are they going to be comfortable? How can you check that throughout?
Can you be specific/provide evidence about what you want to discuss?
How well they have done in key areas/ How best to phrase that.
What actions/objectives have they agreed to in the past? Have they happened?
What factors might have affected the performance or a particular action?
What might their likely reaction might be to the feedback?
Possible likely areas/actions/training possibilities to suggest.
Review Reflect Develop
Review: Engage Emotional Intelligence!
Consider the performance or the action, not the person.
Be balanced, and consider the whole performance, not just isolated incidents.
Be non-judgemental. Stick to facts (observed behaviour) rather than conjecture.
Place feedback in the context of what's expected of the other person in their role.
Ask permission: "May I give you some feedback? May I share something with you?"
Be helpful! You can use the AID model for feedback:

What was the ACTION you witnessed?
What IMPACT did it have?
What would you like the other person to continue to DO or DO DIFFERENTLY?

Ask for examples and for the other person to suggest the change.
Recognise effort and intention, and reinforce positive commitment.
Reflect: Let them do the thinking work, you the Active Listening:
Beware taking advantage of any self-assessment, it can break trust.
"What strikes you most about this feedback?"
"What do you think this means?"
"What messages are you taking from this?"
"Why do you think that happened?"
"How do you feel about that?"
"That's interesting… Tell me more about that."
"To what extent do you think that applies to you?"
5 Whys – drilling down vs "it's the way it is."
Develop: Use coaching skills to set a plan
GROW model – Focus on their goals to gain commitment
Use SMART thinking – Specific, Measurable, Agreed, Realistic, Time-bounded
Take account of obstacles.
Support possibilities?
Development possibilities?
Monitoring progress?
Short- and medium-term action?
Ask them to summarise what they have understood/agreed to do.
End positively. Send them out of the room enthused!
If there is a need for a counselling conversation:
1 Keep it Private
Possibly air lock the meeting or schedule for another time. Check their preference.
2 Encourage the person to talk
Reassure them that you want to know what their worries are and that you care
Ask Open Questions
Summarise and rephrase
Separate the person from the job/task
3 Help them think it through
Admit your own difficulties
play down your authority
Don't express your views unless asked
Establish facts and opinions
4 Let them find the solution
Use GROW if appropriate
Accept their solutions
Agree an action plan and review
Emotional Intelligence
Daniel Goleman, an American psychologist, developed a framework of five elements that define emotional intelligence:
Self-Awareness: People with high emotional intelligence are usually very self-aware. They understand their emotions, and because of this, they don't let their feelings rule them. They're confident – because they trust their intuition and don't let their emotions get out of control.
They're also willing to take an honest look at themselves. They know their strengths and weaknesses, and they work on these areas so they can perform better. Many people believe that this self-awareness is the most important part of emotional intelligence.
Self-Regulation: This is the ability to control emotions and impulses. People who self-regulate typically don't allow themselves to become too angry or jealous, and they don't make impulsive or careless decisions. They think before they act. Characteristics of self-regulation are thoughtfulness, comfort with change, integrity, and the ability to say no.
Motivation: People with a high degree of emotional intelligence are usually motivated. They're willing to defer immediate results for long-term success. They're highly productive, love a challenge, and are very effective in whatever they do.
Empathy: the ability to identify with and understand the wants, needs, and viewpoints of those around you. People with empathy are good at recognizing the feelings of others, even when those feelings may not be obvious. As a result, empathetic people are usually excellent at managing relationships, listening, and relating to others. They avoid stereotyping and judging too quickly, and they live their lives in a very open, honest way.
Social Skills: It's usually easy to talk to and like people with good social skills, another sign of high emotional intelligence. Those with strong social skills are typically team players. Rather than focus on their own success first, they help others develop and shine. They can manage disputes, are excellent communicators, and are masters at building and maintaining relationships.
Influencing
Influencing skills are important for us all. Leaders particularly need to practise them. The following topics frequently occur in the programmes I help deliver for a wide range of companies. I have been conducting bespoke skills practise on this subject since 2001.
Adapting or flexing to different personality styles
Recognising motivation and 'drivers' in others
Transactional Analysis
Persuasiveness, and the ability to enthuse and inspire
Creating and demonstrating ownership of ideas
Identifying mutual benefits and collabourating
Using positive language and planning
Assertiveness and overcoming barriers
Negotiation skills and techniques
Feedback and coaching skills
Presentation Skills
I have worked on presentation skills across a range of sectors and at all levels, including CEOs. My background and experience as a theatre director helps me view presentations from an audience perspective and how they might be most engaging. These are some of the factors we consider:
Tools for the preparation and organisation of material
Narrative and storytelling
Content timing and audience focus
The power of the voice: what to practise and how to get the best out of your sound
Body language – things to practise and things to avoid
Stage presence
Tailored strategies for coping with nerves
Pattern notes and other memory aids
Dealing with questions
Making the most of PowerPoint
Spatial anchors and movement theory
Personal Impact Training
Creating a positive first impression
Status and how to play with it
Non-verbal signals (e.g. eye-contact, face, posture and gestures, positioning)
Voice: breath, power, pitch, pauses, vocal stress
Making a contribution in meetings
Building and maintaining rapport
Persuasiveness and influencing skills
Emotional Intelligence
How to make an entrance and work a room
Dealing with nerves
How to summon the best version of yourself
How you can encourage your physiology to enable more positive psychology
Negotiating
Conducting meetings: managing yourself and expectations
The importance of preparation
The bargaining area – BATNA (Best alternative to no agreement) etc!
Closure techniques
Irritators, defend/attack spirals
Proposals and counter-proposals
Mapping and validating
Bargaining and conceding packages
Agreement checklists
Personality Styles
I have a very familiar working knowledge of the Bolton & Bolton model ('People Styles at Work') – also known as 'Colours' or 'Insights' based on the Jungian preferences framework, Myers-Briggs (MBTI) as well as Mcclelland's Leadership Styles, Motivation Styles and Transactional Analysis (TA).
Self-perception and self-awareness
Personality preferences: flexing and adapting behaviour
Colours under stress
Coaching the colours
Conflict Resolution preferences and styles
Strategic Thinking
Developing long-term focus
Systems and the big-picture
Stakeholder management
Identifying leverage
Examining assumptions
Developing influencing, motivating and enabling skills
Network building and crossing boundaries of power
Building and sustaining teams – Human Resources
Understanding and embedding diversity and managing unconscious bias
Techniques for time management' and 'keeping on track'
Personal leadership styles and impact; personal challenges
Support networks
I have been using applied theatre practice in learning and development since 1998 and have extensive experience in facilitation, giving feedback, improvised bespoke role-play, forum theatre, coaching re-enactments, business simulations, influencing & negotiation skills, conflict resolution, transactional analysis and presentation skills.  As an associate to numerous consultancies, I have worked with a vast array of different clients in many different industries. See the full list here. 
I work as a freelance business consultant and as an occasional associate for the following learning and development companies. If you are interested in working with me get in touch.